Send SMS messages with coupons
In combination with our online tool
Coupontools
, you can send SMS messages which include a URL in the text which links to a digital coupon. The coupon opens in the web browser of the receiving smartphone and every sent SMS contains a unique URL. The mobile coupon can be redeemed immediately or saved for later use. You can create the digital coupons in Coupontools and send them with your SMS credits from Smstools.

Digital coupons designed by you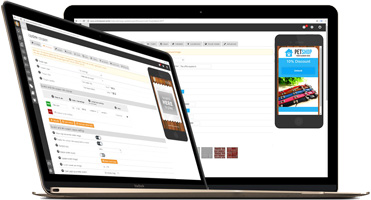 You can completely design your own coupons with a lot of possibilities. You can use your own logo, branding and graphics. Creating coupons is fast and easy with our user-friendly editor. We offer a wide range of coupons: discount coupons, gamified coupons, surveys, gift cards, bonus cards, admission vouchers for an event ... For designing the coupons, you can start from scratch or use pre-made templates.
Digital coupons made to your specifications
You can add one or more locations where the coupon can be redeemed.
You can specify how the coupons can be saved and shared with others.
You can limt the amount of coupons and you can limit the use in time.
The coupons can include links to your terms and conditions and privacy policy.
You can add your social media links to the coupons.
---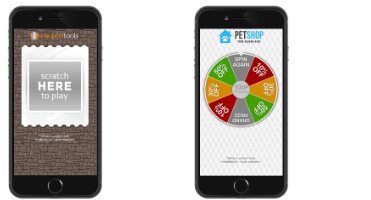 Gamified coupons
Add gamification to your marketing campaign with coupons from Coupontools. We have digital scratch coupons (Scratch & Win) and digital spin wheel coupons (Spin & Win).
In the wheel-of-fortune-coupon you can set multiple prices.
---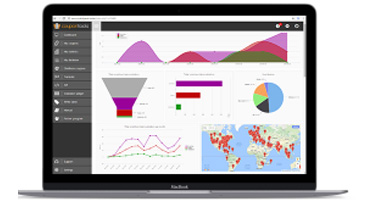 Automatically collect customer data
You can collect various data from customers through social logins and forms. In the extensive statistics, you can see how many offers were opened, claimed and validated. This data is also exportable.
---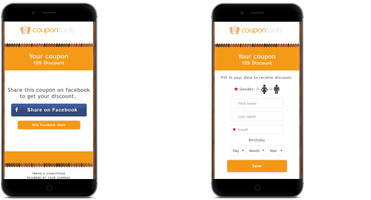 Flexible interaction with recipients
Optionally, you can request a specific action from your customer in order to obtain the discount.
Some examples:
- The customer needs to fill out a survey or personal data.
- The customer needs to share the coupon on Facebook.
- The customer needs to watch a video.
- The customer needs to make a payment.
---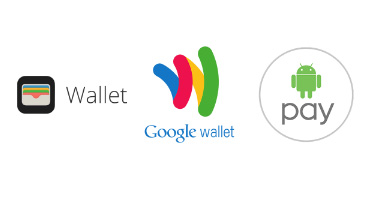 Save and share coupons and redirect
The mobile coupons can be saved in several ways: in mobile wallets, email, PDF and print (send to printer). The coupons can also be shared on social media and you can set up a redirect which leads consumers to your webshop.
---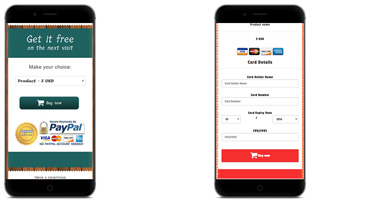 Integration of payments via smartphones
You can create digital vouchers with a payment integration via PayPal or credit cards.
Use example:
You send an SMS mailing to your database with a pre-paid voucher coupon with the offer "3-course dinner for 39 € instead of 59 €". The recipient receives a unique link that only he or she can claim by making a payment. After a successful payment the customer receives a unique validation code for validation at the restaurant via one of our validation methods.
---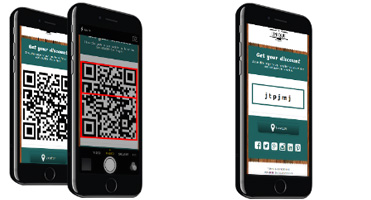 Integrated validation methods
You can choose from 4 different methods to validate the coupons.
1. You can use our validation widget/app which works on any desktop, tablet or smartphone.
2. You can put a QR code on the coupon that you can validate by scanning the QR code and enter a password.
3. You can enter a password in the customer's phone to validate the coupon.
4. Our software can display barcodes in your barcode format of choice with a unique barcode value. This way, the barcodes are directly scannable in your POS system.
---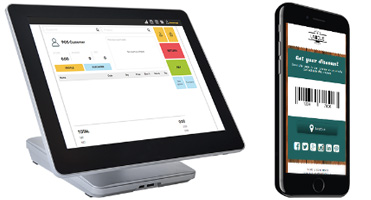 Integrate your coupons in your POS
Our software allows you to load unique barcodes in the digital coupons in your format of choice. Our platform will automatically generate a unique barcode value for each SMS recipient. This barcode can then be scanned by your POS-system. You can also use the Coupontools API to make a digital connection with your POS system.
---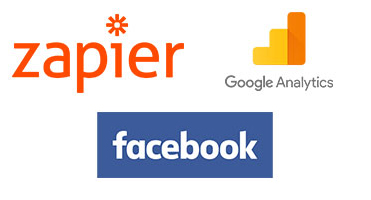 Advanced solutions
- We offer an API and webhooks for integration with other software systems.
- We have an integration with Zapier for automating marketing campaigns.
- You can link retargeting pixels to the coupons that will make your coupons appear on e.g. Facebook.
- You can add a Google Analytics code to the coupons.
- You can redirect the coupons to your shop with a redirect button.
More information on the
Coupontools website
.