Our platform is a popular email to SMS provider that allows users to send text messages directly from their email account to smartphones. With the growing popularity of SMS as a primary form of communication, Smstools is a handy tool to stay in touch with family, friends or clients.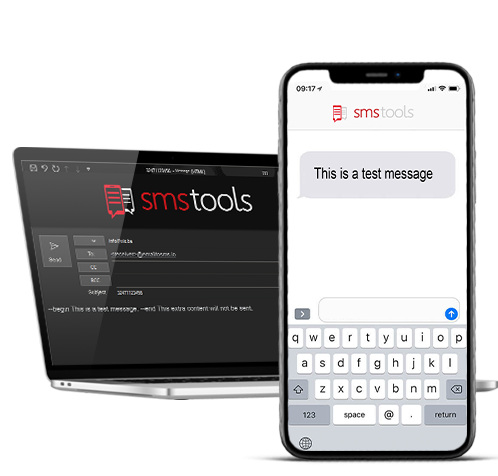 One of the main advantages of Smstools is its smooth integration with your e-mail account. All you need to do is compose a text message like an e-mail and send it to the recipient's phone number using the appropriate SMS extension of our platform. This makes sending text messages much easier and more efficient than using a separate texting app.
Another advantage of our software is that it uses the latest technologies to ensure your SMS messages are delivered safely and securely. We also have excellent customer service that can help you with any problems or questions about using our service.
We offer several packages, including subscriptions for personal and business use. The rates are competitive, and the packages offer a good balance between price and functionality.
Whether you want to stay in touch with your family and friends or give your business a quick and easy way to communicate with your customers, our platform is the ideal choice. With quick integration with your email account, reliable text message delivery, and excellent customer service, this provider has everything you need to send text messages quickly and efficiently.
So what are you waiting for? Sign up at smstools.com today and send text messages through your email account. Whether at home, in the office, or on the road, you can always stay in touch with the people you care about with our convenient and reliable service!
Send SMS marketing online with the #1 business text messaging platform
Sign up today and send your first message in minutes.
Email to SMS Provider
Email to SMS Provider

5
of the
5
based on
209
user reviews.